Teen Marijuana Use
Teen marijuana use is at its highest level in 30 years. Teenage years are known for experimentation and pushing boundaries and some teens can keep their marijuana use to once or twice, but, unfortunately, many teenagers who try marijuana end up using it regularly or becoming addicted.
Knowing that teen marijuana use is a reality, it is important to talk to your teen. Open communication with your teen about the realities of marijuana use can help them make better choices and may prevent them from developing a problem with marijuana use down the line.
Ask them their opinion of marijuana and what they have heard about its use
Listen carefully to their answers, pay attention, and try not to interrupt
Avoid making assumptions or angry comments
If you are open to it, or it is applicable, talk to them about any negative experiences you may have had with marijuana use; being careful not to minimize the dangers of marijuana and other drug use as you are sharing your experiences.
If you believe that your teen did not heed warning and that their use is past prevention, then the following are some common signs of marijuana use to look for:
Losing interest in and motivation to do usual activities
Having increased irritability
Having trouble remembering things that just happened
Spending time with peers that use marijuana
Acting very silly and out of character for no reason
Carrying pipes, lighters, vape pens, or rolling papers
Coming home with red eyes and/or urges to eat outside of usual mealtimes
Stealing money or having money that cannot be accounted for
Often teenagers start using marijuana because they believe that it is safer than alcohol or other drugs. They believe that "it is harmless because it is organic or natural." They see their friends using it occasionally or without obvious repercussion and assume that "it is not addictive." Unfortunately, this is not the case.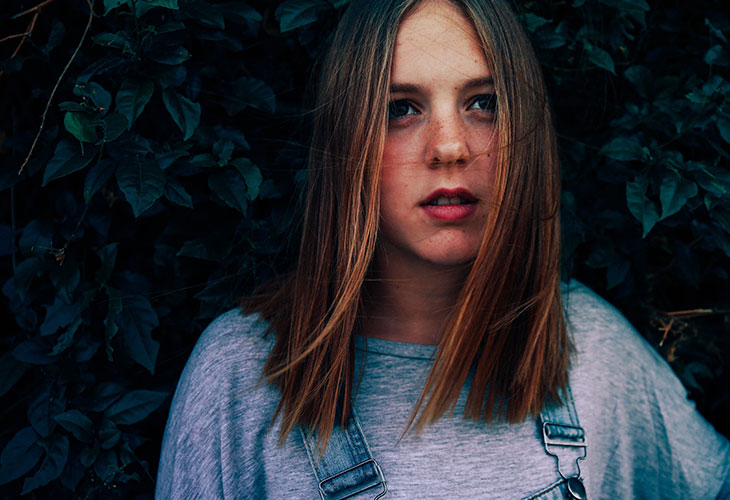 No matter where your teenager is in their marijuana use (never tried it, occasional use, or developing a problem), it is important to understand and stress some of the actual risk factors associate with it:
With short-term marijuana use you can see:
School difficulties
Increased aggression
Use of other drugs or alcohol
Problems with memory and concentration
Risky sexual behaviors
Worsening of underlying mental health conditions (mood changes and suicidal thoughts)
Increased risk of psychosis
Interference with prescribed medication
With long-term marijuana use you can see:
Addiction
Breathing problems similar to those formed when smoking cigarettes (coughing, wheezing, trouble with physical activity, and lung cancer)
Decreased motivation or interest (affecting school performance)
Lower intelligence
Mental health problems (depression, anxiety, schizophrenia irritability, and risk of suicide)
Teen marijuana use can be damaging to your teenager and detrimental to your family. If you believe that your teen is using marijuana in an unhealthy or addictive manner, then we can help. You are not alone! Dr. Andre Haynes has dedicated himself to helping others achieve ongoing recovery. He utilizes telemedicine to make this process as easy, beneficial, and achievable as possible. To learn more or get started today, you can schedule an appointment online or give us a call at 470-236-6300.
Get Social
Stay in Touch
Hours
Services